What to Look for When Buying a Used Car

With such a wide variety of makes, models, trim levels, and features to choose from, you may find that you need some guidance when it comes time to purchase your next used car. To help you along the way, our team at Marino Chrysler Jeep Dodge Ram has put together this helpful guide to what to look for when buying a used car. Read on to discover our very best tips.

Choose Your Model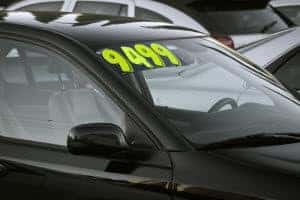 Begin your search by conducting research into which make and model you'll choose. Consider your needs, and create a list of criteria for your vehicle. Some examples include fuel efficiency, cargo area, number of seats, etc.
You'll also need to make sure that the vehicle you choose fits your budget. Consider the initial cost, as well as the price of gas, insurance, and maintenance. Once you've decided on a make a model, it's time to go see one in person!
Exterior Sparkle & Shine
Begin inspecting the vehicle by taking a thorough look at every inch of its exterior. Some small scratches or dents are normal, and are usually just the result of parking lot carelessness. However, misaligned parts and pieces that have obviously been replaced can be a warning sign that the vehicle has been involved in a serious collision in the past.
Clean Interior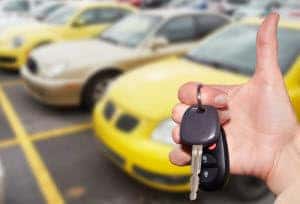 A car with a pristine interior has likely been well taken care of by its previous owner. Thoroughly inspect the cabin of the vehicle for any imperfections, including stains, broken parts, ripped upholstery, and strange smells. Check out the radio and other interior technology to make sure the systems are working properly.
Hit the Streets
To make sure that the car performs like new, you'll have to take it out on the road for yourself. Let the dealer know that you'd like to take a test drive, and you'll be able to head out onto the streets of Chicago, Skokie, and Park Ridge to try out the car.
Pay attention for any strange noises coming from under the hood, as well as ease of maneuvering and parking. Make sure the seats are comfortable, and you can reach all the controls. Remember that when you own a car for years, small issues may become larger, so don't ignore any problems you notice.
Choose Your Dealer
Above all, you'll want to make sure that you're purchasing your used vehicle from a reputable dealer. At Marino Chrysler Jeep Dodge Ram, we have a wide variety of models for you to choose from. Each of our vehicles comes with a history report, so you'll have peace of mind.
Schedule Your Test Drive Today
Head to our website to see the used cars that we have in our online inventory, and when you find a few that you like, come see us in person. We'll set you up with a test drive, so you can see what your model of choice can do on the streets of Chicago, Skokie, and Park Ridge.
More From Marino CJDR
With so many brands, makes, and models to choose from, you might find yourself wishing for some help and guidance along the way. That's why our team at Marino Chrysler Jeep Dodge Ram created this helpful used car checklist, so you don't forget a single detail.

Marino Chrysler Jeep Dodge Ram created this guide to certified pre-owned cars vs. used cars. We'll go over everything you need to know, so you can make an informed decision on which type of pre-owned vehicle is right for you.

In this detailed guide, we'll go over how you can determine what a specific vehicle is worth, plus the steps you can take to buy your next used car.